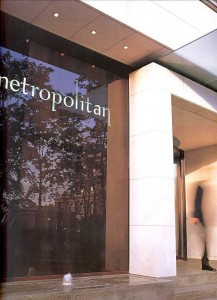 The Metropolitan London 19 Old Park Lane
London, W1K, United Kingdom
The Metropolitan is located in exceptional place in London: in the exclusive Old Park Lane overlooking Hayde Park. A minimal architecture of glass and stone describes the entrance and the reveals the serene luxury of the interior: Inside, the geometric forms of the furnishings lend a simple elegance to the lobby. The curved shapes of the timber furnishings echo the flowing lines of the carpet, designed by Helen Yardly, and were inspired by the functional forms of the Thai punt. A spectacular bas relief clock is set at the far end, lending a sculptural undertone to the environment. Above the entrance doors, digitally programmed lighting set above glass paneling products a natural skylight effect. The back wall of the lobby is punctuated with service areas using limber lines recesses. These house the reception, two lifts and an exclusive gift shop. In the design  of the 155 bedrooms every guest requirement has been considered. The sweeping curve of the multi-purpose desk accomodates a fax/modem facility at one end, and a triptych mirror attached to the centre fotos out to create a dressing table.  Variable moods can be achieved from the two panels set either side of the pear veneered  headboard with allow full lighting control.
The existing marble of the on-suite bathrooms has been enhanced by the pear wood furnishing. Large mirrors expand the space and details such as the stainless steel sing give an elegant, polished finish. Other feature of the hotel are sophisticated Penthouse Suite, a Japanese restaurant and the Met bar, which can also be accessed from Park Lane.
United Designer have provided comfort without compromising their modern style: managing to combine a serene design aethetic with soft colour schemes and soothing lighting wich invite guests to indulge in contemplationand relaxed conversation. An air of authenticity is achieved by the selection of high quality natural materials throughout which will improve with age, effectively transforming this contemporary interior into a timeless classic.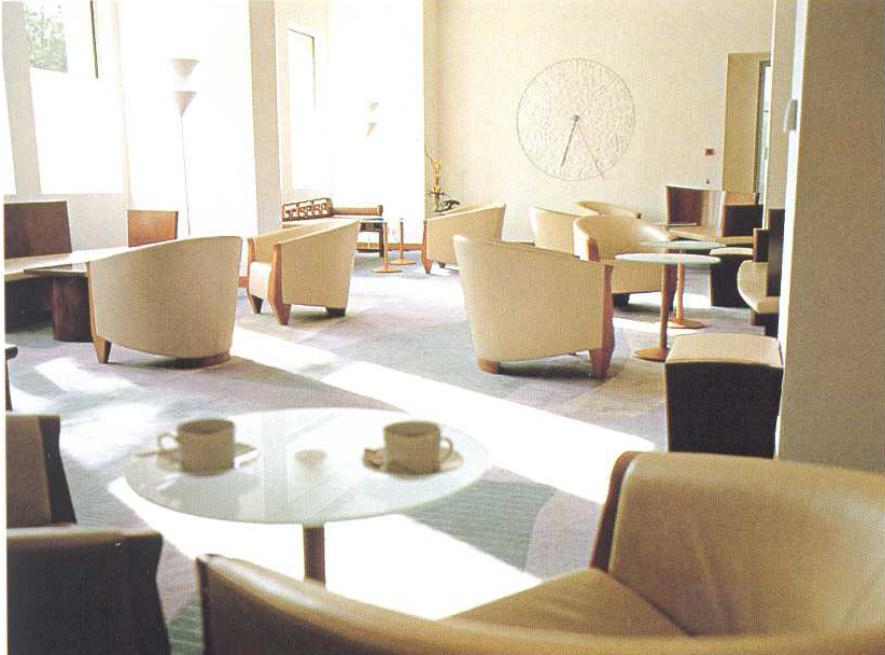 The entrance lobby to the Metropolitan hotel is characterized by the extremely geometric furniture, which provides it with a touch of sophistication. A spectacular bas-relief clock  presides over the space defined by the reception and the entrance lobby.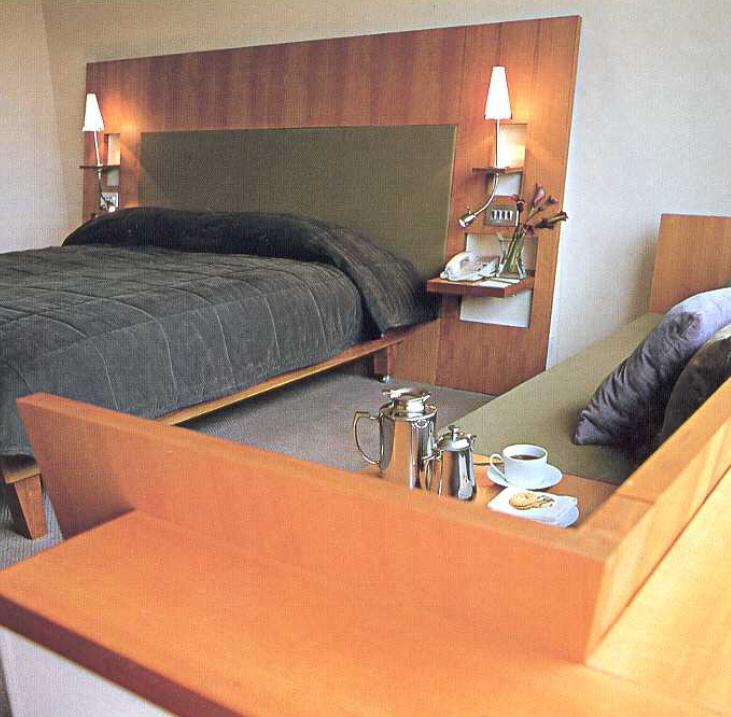 On the 10th floor of the Metroplitan, the Penthouse is the ultimate suite with a view. A Japanese rock garden, designed by Peter Chan surrounds all the room.
Wood is an important feature in the design of the 155 rooms, even in the bathroom where the architects used pear-tree wood.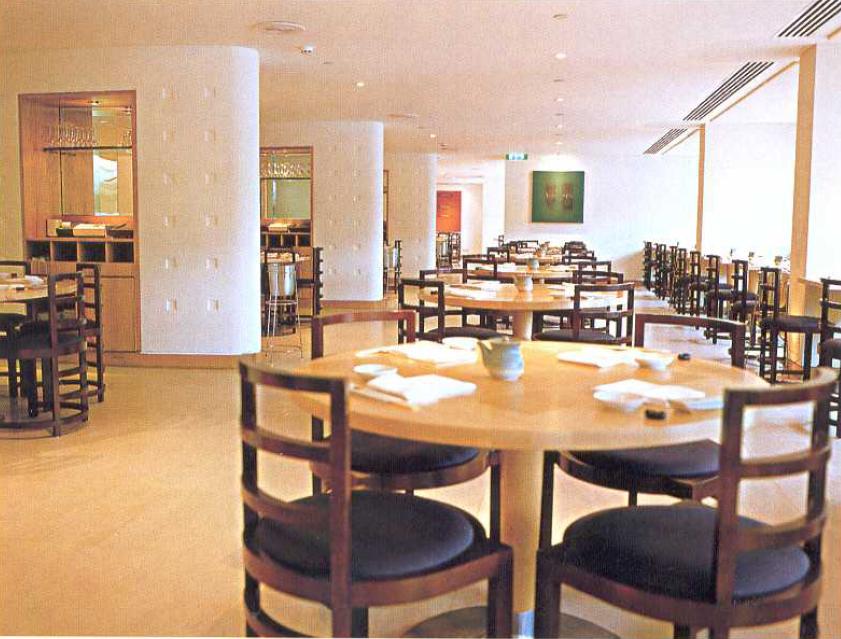 The photograph on this page show the large Japanese restaurant located on the first floor. Its design, like the rest of the hotel, is based on the use of high-quality natural materials.
The Metropolitan London 19 Old Park Lane
London, W1K, United Kingdom